Teaming up with Our Lady

a Testimony by Jen Bradley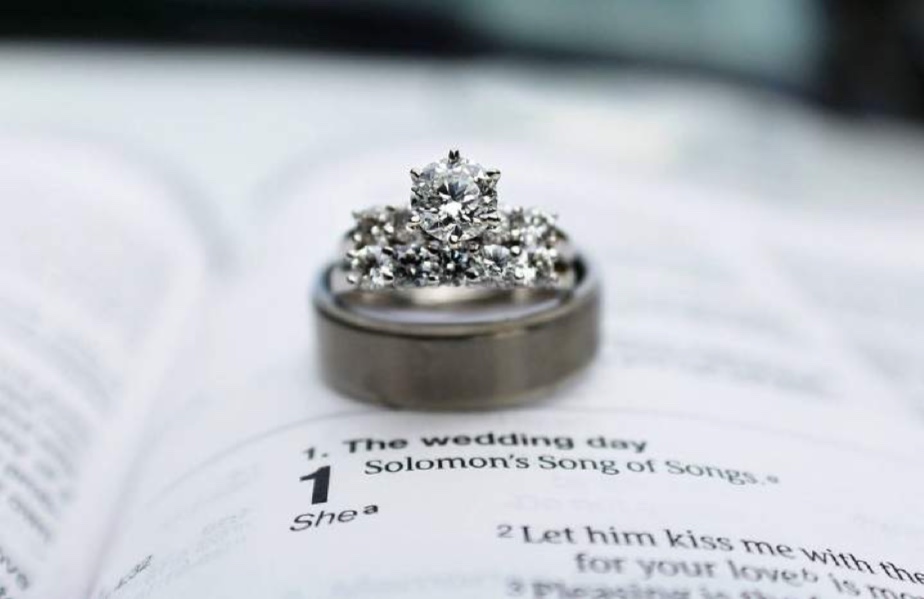 Seven years ago my husband, Chris, and I joined Teams of Our Lady. We really didn't know what we were getting into at the time. It's easy for us to look back now and see how the Holy Spirit was guiding us. We didn't know we needed Teams of Our Lady in our life, but the Lord did!

Teams of Our Lady is a worldwide movement in the church for "married spirituality." It is officially recognized by the Holy See under the Pontifical Council for the Laity. Teams consist of 5-7 sacramentally married couples, along with a chaplain (priest or deacon if available), who meet monthly to share, pray, and discuss challenges of living a Christian marriage and life. In addition to the monthly meetings, Teams strive to live out endeavors to assist in their spiritual growth as couples and as individuals. The endeavors include daily personal prayer and prayer as a couple, regular reading of the word of God, a monthly "sit down," following a personal "rule of life," and attending an annual retreat.

Every month we gather in one couple's home for a simple meal. Each person shares highs and lows of the month with the team. After dinner we read scripture, offer prayer intentions, share on the endeavors, and discuss the study materials related to marriage and faith. We also have the opportunity to "deep pool" where members may bring up spiritual or personal matters for which they want input from the group. All personal information discussed at the meeting is not shared outside of the meeting.

Joining Teams
A dear friend, whom I met through a Catholic moms group, had been involved with Teams of Our Lady when she lived in Texas. Her and her husband started our team when they moved to Arizona. At the time we were not involved in any kind of church group or ministry, though I was feeling a personal nudge to get involved. The idea of joining a group with other Catholic couples appealed to me, but I wasn't sure how Chris would feel about it, as he was not Catholic at the time (Non-Catholic spouses are welcome, if the couple is married in the Church). Thankfully Chris agreed to try Teams of Our Lady. We are both so thankful he did!

Our marriage is different because of Teams. Being part of Teams is a commitment. We have four children ages 3 -10, three of whom were born since joining Teams. Certainly the commitment was a concern when joining. We asked ourselves, "Do we have time for something like this?" and found that the Lord has provided the time we need. Sometimes our monthly Team meeting is our one and only date night for the month. Is it worth it? We think so. Our children understand that Teams is part of our lives and we believe they benefit from us taking time to focus on our marriage. We often think, "What else would we be doing for our marriage if we weren't involved with Teams?"

Friendship, Fellowship, & Conversion
When we first joined, we immediately enjoyed the friendships and fellowship that began to develop. Our team provides a small community within our large Catholic church. We can call on them when in need anything from watching our children to urgent prayer requests. Our children don't attend our meetings (with the exception of nursing/bottle fed infants) but they have gotten to know each other, as we get together for family events when possible.

When the Lord presented me with a husband who was not Catholic I often wondered how I could truly share my faith with Chris. Teams was the answer! Chris has gone to Mass with me since the start of our relationship. For him, Teams brought to life all those men in the pews. These faithful Catholic men were everyday guys. He could relate to them. He became friends with them. After several years in Teams, Chris announced at a meeting that he was ready to join RCIA. A teammate served as his sponsor. Our team was present at the Easter Vigil when Chris joined the church. To have our team's prayerful support through that journey was invaluable! Without a doubt, being in Teams played a role in Chris's conversion. It brought the Catholic faith to life for him.

The Heart of the Movement
The fellowship and friendship we experience through Teams are awesome, but we've realized over the years that the heart of the Teams of Our Lady movement is the endeavors. The endeavors have truly transformed us and our marriage. We are far from perfect on any of the endeavors. But, when we think back to where we started and where we are today in our prayer life and faith, I'm certain we would not have made that progress without Teams in our lives. Praying together was not something we did before joining Teams, now we pray together daily. Another endeavor, the monthly "sit-down," is simply a period of time set aside for discussion between the couple in the presence of God. Some of the conversations we've had as a result of a sit-down have been pretty amazing. These conversations regarding deep spiritual matters likely would have never taken place without the discipline of Teams in our lives. My own prayer life has changed since becoming involved with Teams. The Magnificat, Mary's prayer upon hearing Elizabeth's greeting, is the Teams of Our Lady prayer. We recite it at the end of every meeting, as well as daily. Saying this prayer daily - Mary's expression of joy in serving God - has really opened my heart to God's will for my life and our family.

The endeavors and other responsibilities in Teams of Our Lady are things any Christian couple can and should do. But with Teams we have our monthly meeting to hold us accountable, and to simply serve as a reminder of all the things we should be doing for our marriage. If we didn't read scripture or have a sit down we make it a point to do better this month. The meetings give us opportunities to share struggles and successes and to offer and receive support. We turn to our teammates for support and inspiration. Often couples don't realize that sharing something simple that they do in their marriage can inspire other couples to make positive changes in their own marriages and spiritual lives.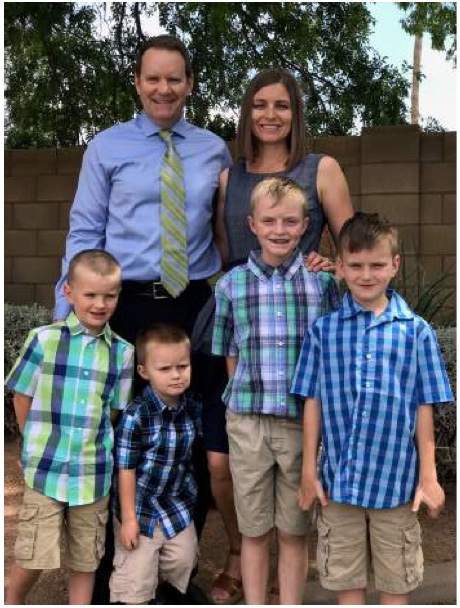 Living Out the Sacrament of Marriage
Being in Teams makes us more mindful of the sacrament of marriage. We are not just married, we are living out the beautiful sacrament of marriage. It reminds us constantly that Christ is at the center of our marriage. It gives us structure to truly live out the sacrament. It "keeps us on track." And while actually getting to our monthly meeting or getting through our study materials may cause us some temporary stress, we've never walked away from a meeting feeling like it was a waste of time. On the contrary! The Holy Spirit is with us at those meetings. And we've experienced many fruits due to our participation and dedication. We feel very strongly that He called us to this movement.

A Worldwide Movement
Similar to how we enjoy practicing our Catholic faith like millions of Catholics worldwide, we enjoy being part of this worldwide movement. It is comforting knowing couples throughout the world meet monthly with their teams just as we do, using the same format that has been used for years since a parish priest in France, Fr. Henri Caffarel, started the first teams in the 1930s. The movement has grown to 10,000 teams worldwide. There are nearly 800 teams in the United States. The movement is very young here in Arizona, with only 3 teams. We truly feel called to grow Teams in AZ so that other couples may experience the spirituality and fellowship we enjoy through Teams.

Chris & Jen Bradley have four sons: Jack, Charlie, Mick, & Jimmy.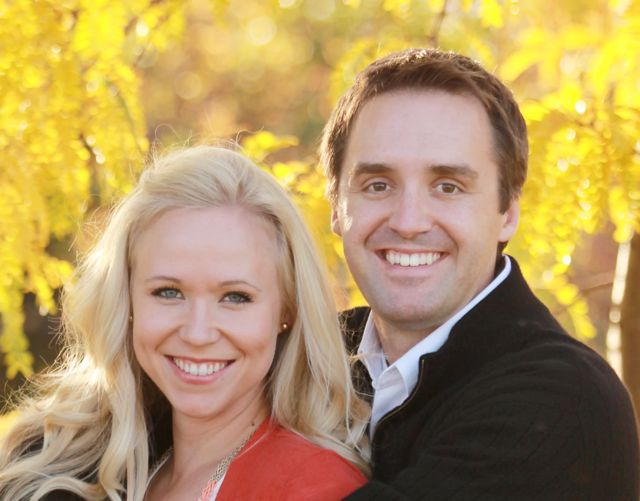 One year ago, my husband and I had been talking about craving more support for Catholic couples during various stages of life (particularly the married-with-young-children phase we were in that often felt fairly isolating!) Shortly after offering up prayers about this void, we got an answer in the form of a Facebook invitation from Jake Ineck, a youth ministry friend I hadn't seen in over a decade. The invitation was for a no-pressure meeting to talk about joining a monthly small faith community for Catholic couples. Although we felt like we'd be the awkward newbies who hardly knew anyone, and definitely knew we didn't have room for one more thing in our schedule — we were unquestionably moved to attend.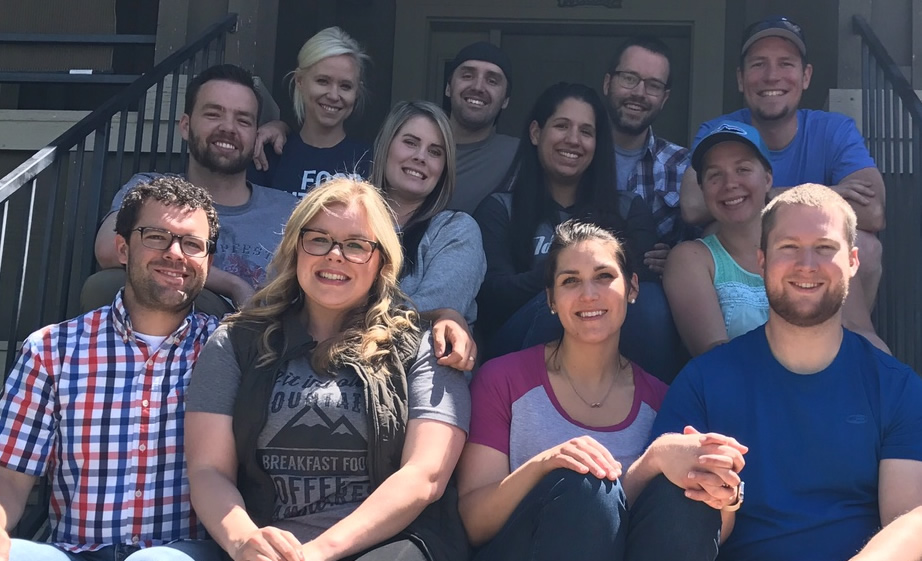 At our first formal Teams of Our Lady meeting, we were welcomed wholeheartedly for dinner at the Ineck's home. Our Team of six couples was a random blend of strangers and old friends, but we blended together from the very first night like a tribe that was meant to connect. We laughed about the roller coaster of raising young children and prayed for the special intentions that filled each other's lives. There's something special about praying as a group that interlaces your hearts — and that's exactly what we've found. Over the past year, we've been continually reminded of how blessed we are to have found this community, and our faith has been renewed and challenged in all the ways we prayed that it would. We've welcomed and showered three new babies within our Team with plenty of love, helped each other move, offered prayer during challenging events, and continued to meet and build our faith over a simple meal each month. For our annual retreat endeavor, we enjoyed a weekend in the mountains this summer where we were able to dive deeper into our relationships with each other, and with God. Our prayer for Catholic marital support was answered in the form of this incredibly unique group, The Teams of Our Lady, and we plan to continue our journey for years to come.

~ Anna & Nate Gamel, Teams of Our Lady, Boise Team #1
Mark and I were lucky to belong to a parish in Beaverton, OR, with an active Young Adult Ministry. That's how we met – playing weekly volleyball with the young adult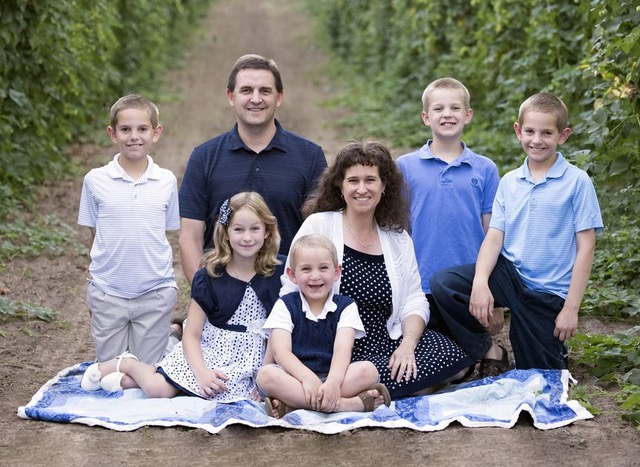 group. We also volunteered together in Youth Ministry, sharing our faith with High School teens in Confirmation Prep and later Middle School Ministry. We were very active in our parish life, but after getting married, we started looking for another option of sharing our faith with a focus on married life. Our beloved Young Adult Group was mostly single friends with different needs and goals, so we asked other couples at our parish what they did to nourish their marriages. Thankfully, several pointed us to this international, but just growing locally in Oregon, "well-kept secret" called Teams of Our Lady.

We invited a few other married friends to "get informed" with us and shared info about Teams on our Young Adult Ministry website seeking other marrieds like ourselves. That was the beginning of Portland Team 5. Funny thing is that of the seven original couples, only one of us had a baby. Within the year, four of us were expecting. We shared our new parenting journey as well as sadly, our grief from losing our first child (stillborn). After 12 years in Teams, and five kids later, we are still finding nourishment and support in sharing our Catholic marriage journey with other couples in Teams. Sure, the monthly childcare can be a challenge, but it's worth it. And our Teams calendar is very family-oriented. We include our children in our annual Christmas Party and Summer Swim BBQ, and we commit to the second Sunday of the month being our normal Teams meeting, so it's easy to plan ahead. We also look at our monthly Teams meeting as an afternoon "date-night" (with encouraging adult conversation/meal/and prayer). What married couple with young kids doesn't appreciate that on a regular basis?! ;)

~ Julie & Mark Wagner, Team Portland 05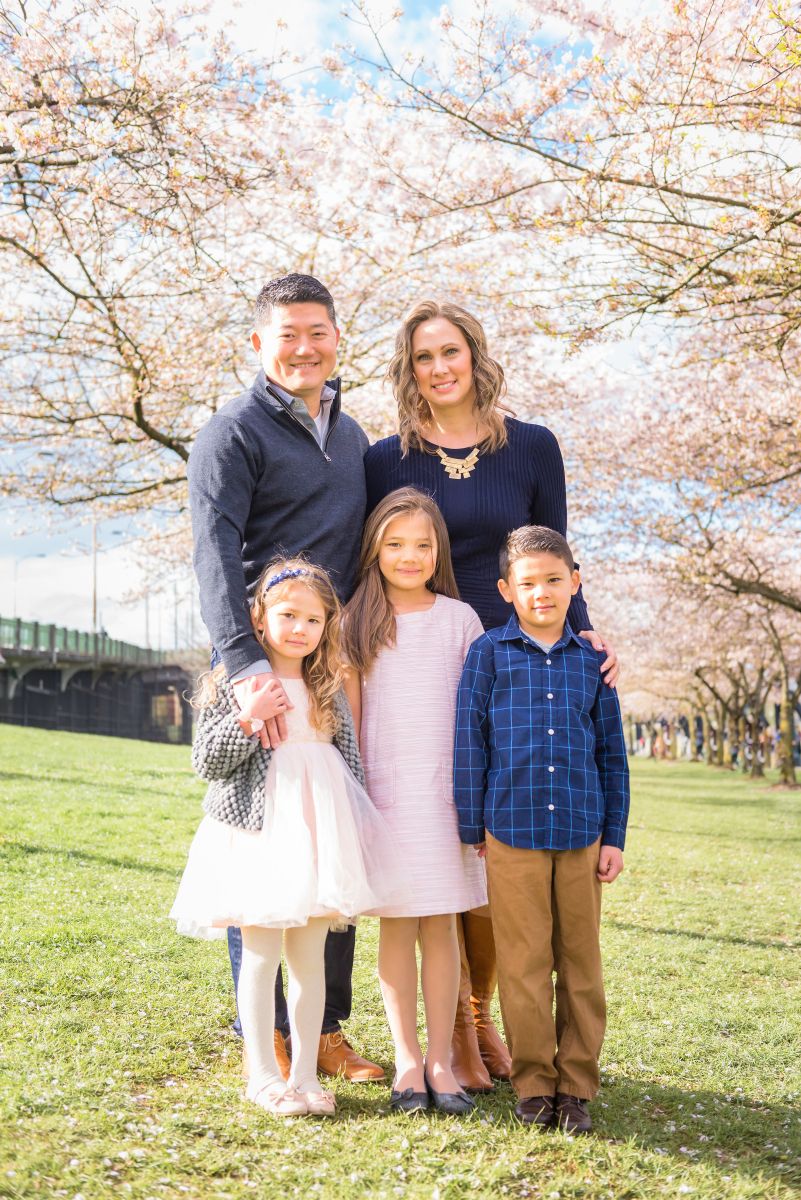 We first learned about TOOL from Rob & Sharla Walsh at our church picnic the year we joined St. Francis parish. We were very interested right away. It took a while to form a group but now we have completed Book 1 and are into Book 2. Our group consists mostly of families with children of similar ages from our parish at St. Francis.

The material from Fr. Caffarel has been exceptional. As a group of young families with busy schedules we do struggle at times with conflicts with our meeting dates/times but this second year we are becoming more consistent in our meetings. The more of a groove we find the more we get out of it. We have developed great friendships and the reflection on our marriage has been so good for us. While at times it can be challenging to find the time to put into the readings/writings/endeavors we know how much we get from them and how inspiring it is for us. Like anything with great reward it takes the time and effort. There is so much to derive from this material that we feel so blessed to have found TOOL. Fr. Caffarel really developed something beautiful we hope continues to spread and grow!

~ Mike & Lucynda Choi

Rob and Sharla Walsh met in Beaverton, Oregon in 1967 and were married January 11, 1969. Rob was raised Catholic and Sharla converted in 1977 to the faith.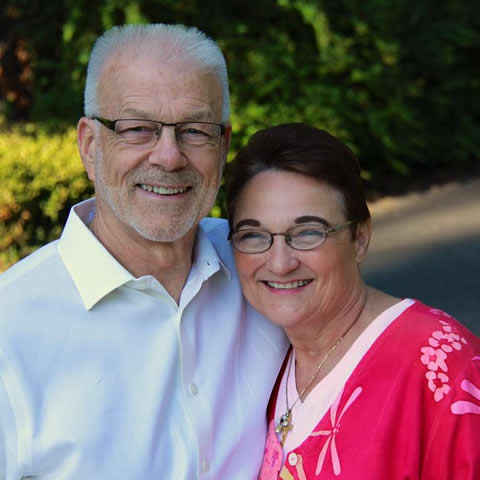 We have had 6 children, four girls and two boys. Our eldest left us at the age of 12 1/2 years.

In 1996, a couple came from Bogota, Colombia to our parish on a student visa. One Sunday morning after Mass, we invited the couple to our home for coffee and they told us about the Teams of Our Lady. They asked if we wanted to start a Team in Oregon. We said sure, so in 1997 we began our first Team. Our Team life has grown from there.

We love the Teams, and look forward to giving whatever time God wants to give us to continue to serve the Movement.

We are presently transcribing the letters from Fr. H. Caffarel's book, being present to God; Letters on Prayer from book form to electronic form. We are serving as Western Unites States Provincial Couple.

~ Rob & Sharla Walsh